---
News — Collectibles
Posted by Brigitte Rive on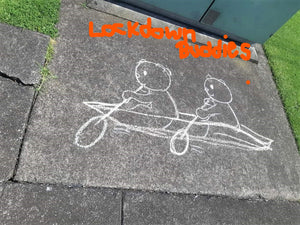 Kia Ora and welcome all to our continued life in Lockdown, here at Oakdale Farm in Auckland. Luka (the crazy Aussie Terrier) Robin & I have been out picking daffodils but with the arrival of Spring, sadly another upsurge in Co-Vid19 on our shores. We have been very lucky here in NZ with very low numbers over the past year but with the Delta variant it seems the bears need to help get our vaccinated numbers up before we can get out and about again. We're all working very hard to get everyone vaccinated so we can get out to...
---
Posted by Brigitte Rive on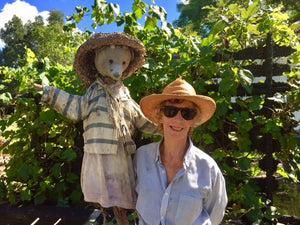 Robin Rive with Scarebear at Oakdale Farm on Waitangi Day
---
Posted by Brigitte Rive on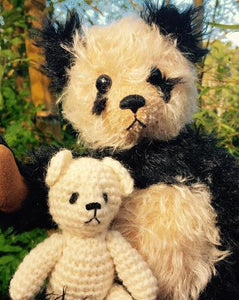 Hi Bear-lover and lovers of all things New Zealand-ish, I'm very excited to welcome you to the launch of our Kiwi Curio site. I am planning to introduce more unique and interesting New Zealand goodies, to appeal to both Collectors and people looking for unusual  gifts, made in New Zealand. As a bit of background, I worked with my mother, teddy bear artist, Robin Rive from the UK for many years. I then took a break, starting a family whilst Robin focused on her farm and a new passion for Potting. This, in conjunction with a terrible Studio fire, left...