---
News — Last Post
Posted by Brigitte Rive on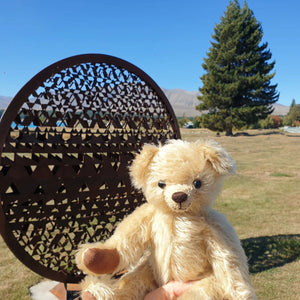 Caring for your Collectible Robin Rive Teddy
Your Hugsters' will enjoy a light brush and gentle blow with a cool hair dryer to freshen themselves up, after their journey.
For marks on the mohair you can very gently sponge and surface wash the area. Be sure not to soak the fabric
---
Posted by Brigitte Rive on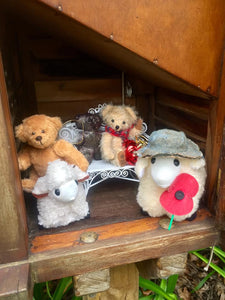 Lest we Forget....Anzac Dawn Ceremony was a wonderful time to share with Neighbours (at a distance of course) all on our own verges. A perfect opportunity to ensure everyone was fit and happy and for the Robin Rive bears to get a breath of fresh air... and a sniff of Anzac Biscuits.